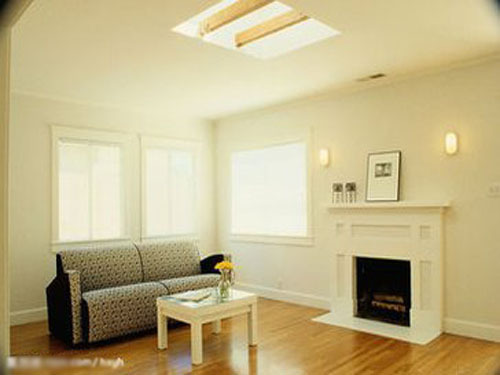 According to the Beijing Commercial Daily on June 10, 2014, China's first "China Building Materials Home Industry Development Report" issued by the China Building Decoration Association Materials Committee showed that the market size of China's building materials home industry reached 372.29 billion yuan in 2013 and is expected to remain in 2014. To maintain rapid growth, the market scale will reach 4.0709 trillion yuan. This means that some arguments for the decay of the building materials home industry do not represent the mainstream, and once the industry breaks the bottleneck of development, it is still a sunrise industry and will usher in a flourishing spring.

According to the "China Building Materials Home Industry Development Report", the major areas that make up the building materials home industry contribute to this industry. Of the 37,229.29 billion yuan in production value in 2013, the number of building decoration parts and materials was 2503.897 billion yuan, and that of furniture, wood-based panels, and smart homes was 680 billion yuan, 495.32 billion yuan, and 10 billion yuan, respectively. Among architectural decoration parts and materials, ceramics 432.2 billion yuan, sanitary ware 255 billion yuan (including kitchen and toilet appliances, sanitary ware), stone 344.7 billion yuan, floor 70 billion yuan, doors and windows 364 billion yuan, home hardware 27.10 billion yuan, architectural coatings 1280 RMB 100 million, building curtain wall RMB 250 billion, electric lighting RMB 207.82 billion, ceiling ceiling 34.75 billion RMB, plastic pipe material RMB 92.52 billion, accessories (building adhesives and special mortars, etc.) RMB 105.0 billion, and home accessories RMB 58.6 billion (including decoration Paintings, Curtains, Soft Arts, Creative Home Decorations).

While the overall sales figures are encouraging, the performance of listed companies in the building materials home industry is also encouraging, and overall performance continues to grow. The report shows that 67 listed companies in the building materials home furnishing industry have reached 617 billion yuan in total assets by the end of 2013, an increase of 16.56% year-on-year; net assets have reached 191 billion yuan, a year-on-year increase of 14.29%, and both revenue and net profit have been doubled. increase. Among them, China National Building Material, China Gold & Chemicals Co., Ltd., and Golden Harvest have revenues of more than 10 billion yuan, while Sophia, Dongpeng Holdings, AIAC, and Nature Flooring also entered the top 10 fastest-growing listed companies. List.
Corn protein powder is the by-product of starch factory after produced corn starch. Its raw material is corn, by peeling, crashing, deslagging, and extracting starch and then concentrate, dried the yellow water to get protein products. It contains a lot of lutein that has golden color. It is good at encourage and disease-resistant for livestock and poultry. It also can deepen the egg`s color, make chicken`s skin and legs become yellow, and contain rich amino acids. It is a good additive for animal husbandry and feed industry.