Diameter:
3/5"(16mm) ~ 9" (330mm)
Package:
PVC Bag, Double Blister or Other
Cutting Depth:
60mm and 165mm
Surface:
Any Color, Depend on Pantone Number
Multi-Purpose Hole Saw Packing:
White Box, Color Box, Blister Card, Aluminum Case
Transport Package:
White Box, Export Carton
Professional Quality Multi-Purpose T.C.T Hole Saw 

HOT SALE!  Free sample can be provided for testing quality!
Description:
* Woodworking Carbide Tipped Hole Saw cutting depth 60mm, especially for wood, chipboard, laminated wood. Fiber board, PVC, fiber glass, plaster, gas concrete, brick, Â stone etc.
* Special pitch design facilitates maximum slug removal even when utilizing maximum cutting 
depth and eliminates clogging of teeth.
* Length of chip flute represents approx. 2/3 of the body and allows easy removal of drilling core.
* Exchangeable centering drills, the pilot drill use M2 HSS or Carbide Tipped Pilot Drill.
Features:
-Perfect round back plate.
-Fast & easy center drill change.
-Large chip clearance slots.
Long lasting construction grade carbide
Cutting teeth are made of special formulated construction grade carbide which provides a longer cutting life.
Secured tooth technology
As a result of the latest technology, teeth are secured to prevent any breakage during impact with hard materials.
Specifications:
Diameter
TCT Number

16mm~35mm

5/8"~1-3/8"

Single tip

36mm~49mm

1-13/32"~1-15/16"

2 tips

50mm~74mm

1-31/32"~2-15/16"

3 tips

76mm~98mm

3"~3-7/8"

4 tips

100mm~118mm

3-11/12"~4-41/64"

5 tips

121mm~210mm

4-3/4"~8-17/64"

6 tips
Product Pictures: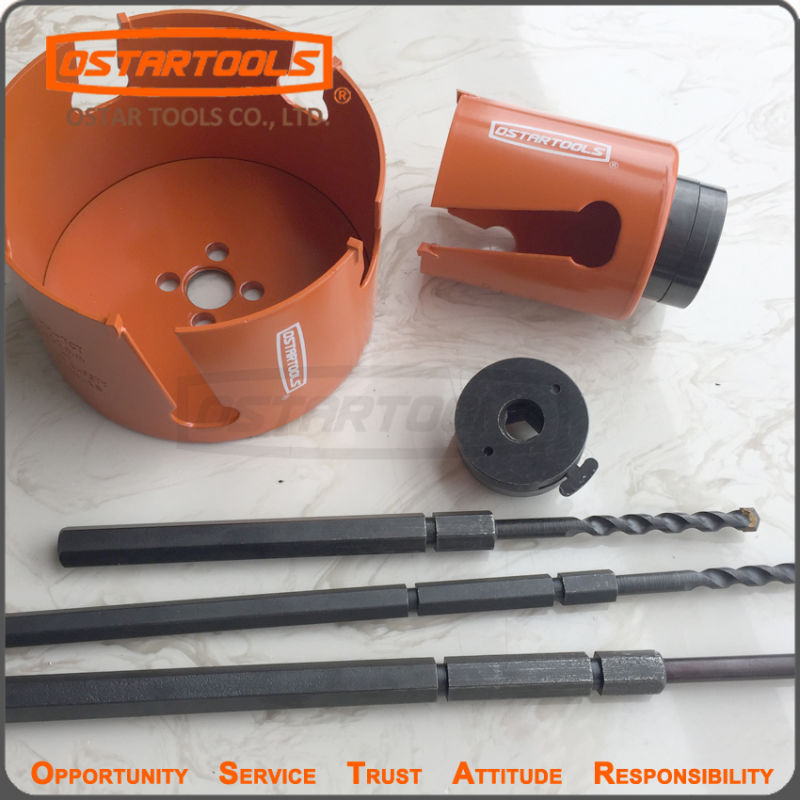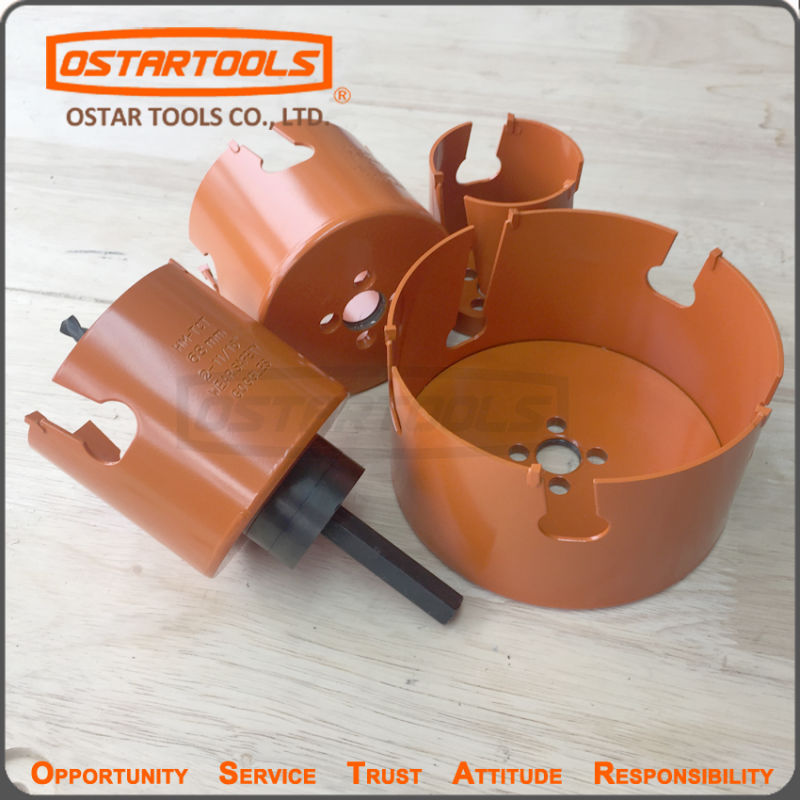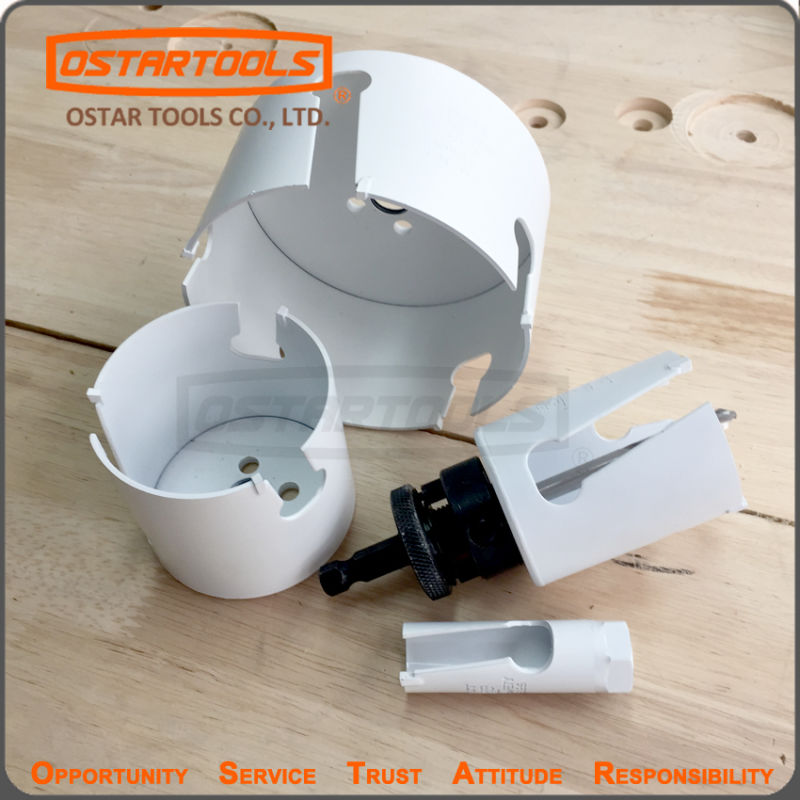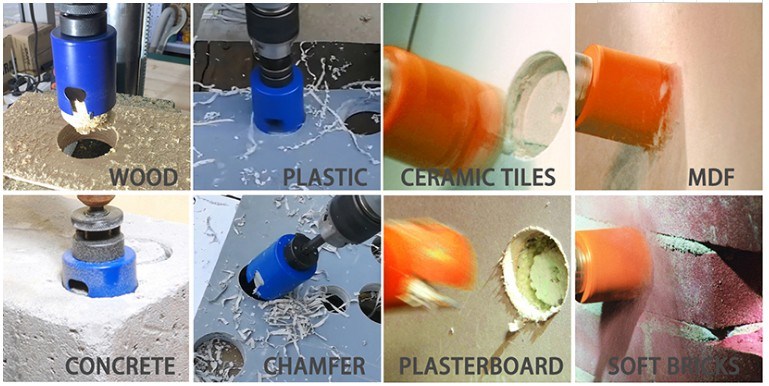 OSTAR can also provide Hole saw related Products: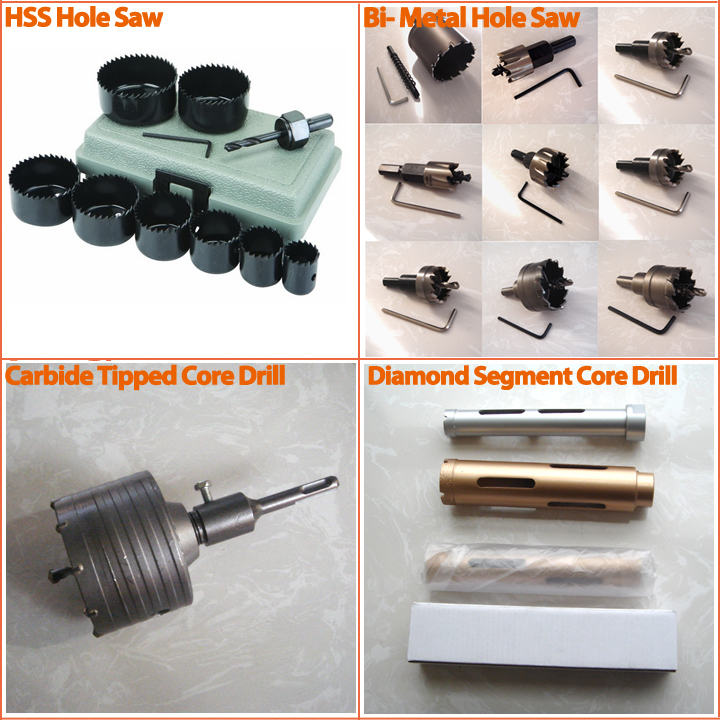 Contact Information:
Tel: +86-21-58870860
+86-21-20247707
+86-21-20247708
Fax: +86-21-58822295
Website: http://
Any interests in our products,pls kindly feel free to contact us.
We're here for you all the time!
Aluminium alloy 3003 is a medium strength alloy with excellent resistance to atmospheric corrosion and offers very good weldability as well as good cold formability. It has a much higher elongation and tensile strength.
Aluminum Foil has a clean, sanitary and shiny appearance, it can be integrated with many other packaging materials packaging materials, and aluminum foil surface printing effect is better than other materials,in addition, aluminum foil has the following characteristics:
(1) Aluminum foil surface is clean, sanitary, no bacteria or micro-organisms can not grow on its surface.
(2) aluminum foil is a non-toxic packaging material, it can directly contact with food without any harm to human health.
(3) aluminum foil is a kind of tasteless odorless packaging material, will not make the packaging of food have any peculiar smell.
(4) aluminum foil itself is not volatile, it itself and packaged food will never dry or shrink.
(5) at high temperature or low temperature, aluminum foil will not have the phenomenon of oil permeability.
(6) aluminum foil is a kind of opaque packaging material, so it is a kind of good packing material for the products of sunlight irradiation.
(7) aluminum foil has good plasticity, so it can be used to pack all kinds of products. Can also cause any shape containers.
3003/3102 Aluminum Foil
3102 Aluminum Foil,3003 Aluminum Foil,Aluminum Foil For Air Conditioner,Battery Shell Aluminum Foil
Luoyang Jinxuan Electronic Technology Co., Ltd. , http://www.jinxuanalu.com