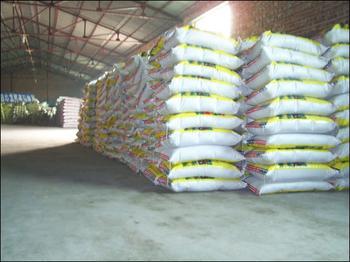 The name of BB fertilizer comes from the English Bulk Blending Fertilizer, also known as blended fertilizer, which is a blend of single fertilizer (or multiple fertilizer) in a certain proportion. Its characteristic is that the ratio of NPK and trace elements can be easily adjusted, and special fertilizers of various specifications can be produced according to the needs of users, which is more suitable for the needs of soil testing and formula fertilization. Because of its flexible characteristics, under the control of the microcomputer, the fertilizer required by the user can be produced within a few minutes. BB fertilizers have developed rapidly in foreign countries. This blending process began in the United States in the 1950s. At present, the sales volume of BB fertilizer in the United States accounts for 45% of the total amount of fertilizer, and the proportion of BB fertilizer in the compound fertilizer exceeds 60%. China's BB fertilizer started late and its market share is very low. Therefore, accelerating the research and development of the BB fertilizer needed in rural areas is the need of the market and the need for agricultural development.
Hexagonal boxes are made of heavy galvanized wire / ZnAl (Galfan) coated wire / PVC or PE coated wires, the mesh shape is hexagonal, with the quality of high corrosion resistantance, high tensile strength. The gabion boxes are used widely in slope protection, foundation pit supporting, mountain rock holding, river and dams scour protection.

1.Material:Galvanized wire, Galfan Coated wire, PVC coated Galvanized Steel wire.
2. Weaving types:
normal twist, reverse twist, double twist.
3.Packaging:compressed and packed with pallets.
4. Feature:
Firm structure, Flat surface, Great corrosion resistant, Oxidation resistant, Durable, High intensity.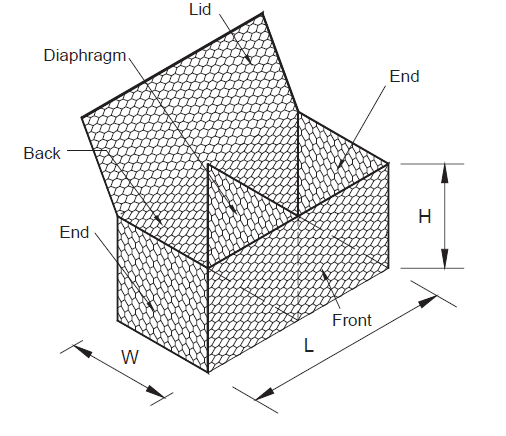 We follow the major international standard in our manufacturing process.
ASTM 975 Standards:
Style 1 Galvanized wire as per ASTM A 641, class 3 soft temper
Style 2 Same as style 1 with extra coating with PVC.
Style 3 Zn-5Al or Zn-10Al coated wire as per ASTM A 856, also known as Galfan wire.
EN 10223-3 Standard:
Galvanized wire meets EN 10244-2 and old BS 443
Wire tensile strength is between 380N/mm2 and 550N/mm2 as per BS 1052.
Our Tolerance Standard:
On the hexagonal double-twisted wire mesh, size of opening should not exceed +/-5% on the nominal dimension
Hexagonal Mesh Gabion Regular Sizes
Parameter

Finish Type

Galvanized

PVC Coated

Mesh

60x80mm,80x100mm & 100x120mm

60x80mm,80x100mm & 100x120mm

Mesh Wire

2.4/2.7/3.0mm

2.4/2.7/3.0mm

Selvage Wire

3.0/3.4/3.8mm

3.0/3.4/3.8mm

Binding Wire

2.2mm

2.2mm
Hexagonal Mesh Gabion Box,Extra-Safe Storm & Flood Barrier,Woven Gabion Baskets,Gabion Basket Mattress
Anping Enzar Metal Products Co.,Ltd. , http://www.enzarmetal.com