The special CNC lathe coordinate system is the inherent coordinate system of the special CNC lathe. It is the basis for manufacturing and adjusting the special CNC lathe, and also the basis for setting the workpiece coordinate system. The coordinate system of the special CNC lathe has been adjusted before leaving the factory, and it is generally not allowed to change at will. The reference point is also a fixed limit point on a dedicated CNC lathe, the position of which is determined by a mechanical stop or a travel switch. Confirm the machine coordinate system by returning to the machine zero.
Before turning back to the mechanical zero point, you must start the machine. Before turning on the special CNC lathe, you must familiarize yourself with the panel of the CNC lathe. The form of the panel is closely related to the CNC system. It is difficult to start the special CNC lathe. For the lathe with the production system. Most of the boot is relatively simple, generally open the power supply, you can directly start the CNC system.
After starting up, return the zero to the original CNC lathe origin (or reference point, which is a fixed distance from the origin of the dedicated CNC lathe). The zero return (return to reference point) step of the dedicated CNC lathe is: the switch is placed in the "return to zero" position. Press the manual axis feed direction button X, Z to return to zero indicator light. After starting the machine, it must return to zero (return to the reference point). If this work is not done, the functions such as pitch error compensation and backlash compensation will not be realized. Setting the machine machine origin is directly related to the G54 command in programming.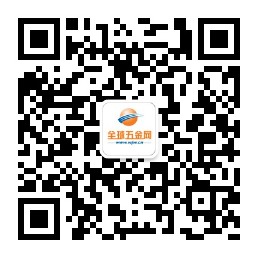 Concerned about surprises
Label: What issues should you pay attention to when turning on a dedicated CNC lathe?
Previous: Home Care Cheats: Maintenance Methods for Door and Window Hardware Next: Buy Floor, Do Not
Inconel, when heated, forms a thick yet stable oxide layer that protects its outer surface from further attack. This makes it the ideal choice for extreme temperature and pressure applications, where steel and aluminum would succumb to thermal creep. Available in numerous grades, the Inconel alloys exhibit shifting characteristics with slight variations in their chemistry.
In its more basic form, typical applications would include the food industry and heat treatment components. When alloyed with other elements, however, further strengthening and stiffening permits its use in the more demanding areas of the marine, aerospace and chemical processing industries. Alloyed to its peak performance, Inconel then becomes the material of choice in the most critical environments of turbine blades, rocket engines and key nuclear industry components.
Inconel Heat Exchanger Tube,Inconel Heat Exchanger Seamless Tubes,Inconel Seamless Heat Exchanger Tubes,Heat Exchanger Stainless Steel Pipe
Zhejiang Max Stainless Steel Co.,Ltd , https://www.cnstainlesstube.com